This post brought to you by Puppies vs. Babies. All opinions are 100% mine.
It's time for a great debate: Puppies vs. Babies.
I know some of you might waffle between whether a baby is cuter than a puppy... clearly this is because you haven't seen my baby in action!
My baby IS cuter than a puppy... why? Let me tell you:
He wears diapers. Enough said.
When he wakes me up at night, I don't have to go outside. There is NOTHING cute about a dog that needs to go out when it's below freezing out.
My baby doesn't have dog-breath. Seriously. Dogs will ALWAYS have dog-breath, there's just no escaping it. Ever.
He can belly laugh. It's the cutest thing you ever did see.
My son can act like a dog... and how could a puppy beat THAT kind of cuteness? Can they act like a cute baby? No, they cannot!
He doesn't jump on people. Wait. Scratch that, he does. And he gets excited when the mailman comes, so... I guess that's a tie.
But most of all, my baby is cuter than a puppy, because he can look at me, cross his arms over his chest and say, "WUV you, Mommy!"
Can your puppy beat that? I doubt it! And just to prove it, here is is...total cuteness, right?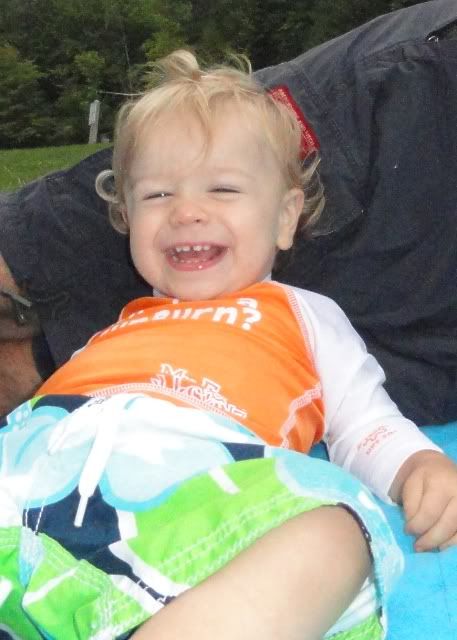 Do you agree that babies are cuter than puppies? You can make your case by voting in the Puppies vs. Babies online contest!